There are so many burning nationalities, and so many hot women in each. And still in the heart of every man there is a special place for Mexicans. I, perhaps, would try to explain why, but you either already know, or you will not understand at all. I once met with one of these ladies – she taught me bad things. All my former hated her. I'm sure that any of this list can cause the same reaction.
In this list there is no place for Mexicans older. Yes, yes, no Salma Hayek. Sorry, guys. Yes, it is certainly beautiful, but there can be a lot of Salma Hayek. Maybe it's time to give way to others, such, about which you have not even heard? Actresses leading weather forecasts, models – in the list of such a lot, and they definitely worth incorporating into it. And anyway, why do not news channels around the world dial Mexicans, and let them conduct a weather forecast? I can imagine how the ratings of some Kemerovo television company will skyrocket.
Okay, back to the topic of the conversation. About many of these women you probably have not heard – they are just climbing the thorny road to world fame. Certainly, you recently searched for something hot, and here we are, at your service. Whatever you are waiting for, you will like it, we promise. So, 15 of the hottest Mexicans are under 40 years old . Also pay attention to the rating of the 10 most beautiful and sexy stars to 30 years old .
15. ANGELICA BOYER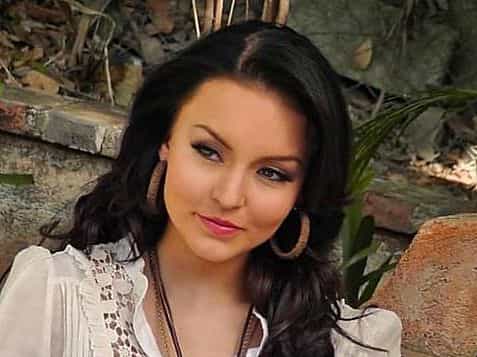 The 27-year-old Mexican Angelica Boyer was actually born in France, where her parents soon returned to Mexico. It's unlikely you'll ever see her wearing a beret. She starred in a lot of different shows on television and cinema and in Mexico often falls into similar lists.
The time of Mexican TV series in our country has already passed, and such hot girls as Angelica, make a great career, unfortunately, remaining without our attention. Perhaps not all of them are hot. Especially, in comparison with Angelica.
14. MAYTE PERRONI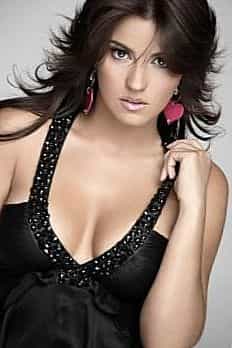 33-year-old Maite Perroni, born in Mexico City, is known not only as an outstanding actress, but also as a successful singer. She starred in a lot of films, and Univision called mexican "the new queen of television soap operas ". How cool is that, you ask? We bet, no one will call someone else a queen in those areas where Maite is an acknowledged favorite.
Do not forget about her extremely successful musical career. Her debut album reached the third place in the Mexican charts. Girls who read this, tell me honestly, what do you think about such a beautiful woman who is also successful as an actress and as a singer? If possible, try to avoid threats and curses. Maite is undoubtedly hot and despite everything confidently continues her successful career further.
13. ANA DE LA REGERA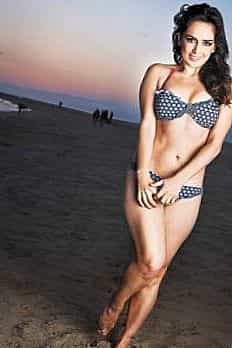 Another year, and Ana will leave this list forever – she is 39 years old. Yes, life is cruel, and next year de la Regeret will have to be satisfied with the list of the hottest forty-year-old Mexicans. But we are sure that in 5 years it will still be damn good. Ana was born in Veracruz; her mother was once too hot and got the title " Miss Veracruz ".
Ana often acted in various TV projects. Perhaps you saw her on the TV series " At the bottom ": Danny McBride is in the lead role, and he was broadcast on the American channel HBO, known to the Russian citizen as the creator of the series " The Game of Thrones ". If you've never seen this show, I think you'll like the excerpt from it, where Ana sings Bob Seger's song " Night Moves ", translated into Spanish, while performing a stunning dance with her fifth point. Perhaps you are interested in the article 10 of the sexiest actresses of the Game of Thrones.
12. CLAUDIA LISALDI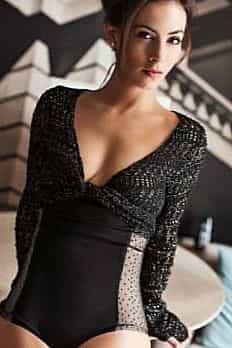 37-year-old Claudia was born in Mexico City and is known as an actress like Mayte Perroni, but unlike Maite she is not successful as a singer, but as a model, despite a low growth – a little over 157 centimeters. But her popularity in her native country can only be envied, although you hardly heard about her.
Although for the podium she lacks growth, she is known as a hostess and TV model. She led many television shows and even sports programs. Claudia even participated in the Mexican version of Big Brother, a show that was also adapted for Russia in 2005 and broadcast on TNT. She did not win. But seriously, who could drive her out of the house? Let's admit that it's just nice to look at.
11. ALTAIR KHARABO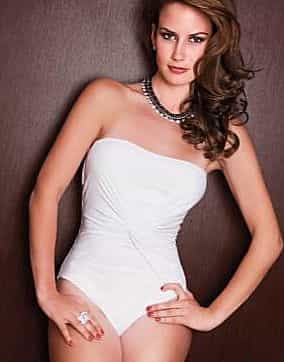 29-year-old Altair was also born in Mexico City. I never thought of moving to Mexico City before. Yes, he's insanely big, but how many hot beauties are there! I'm sure, after the publication of this article, a crowd of bachelors will overflow the capital of Mexico. For a while, Altair was a very successful model, but soon turned herself into an actress.
Usually she plays anti-heroes – in other words, she makes a living by playing bad girls. Not fair. Bad girls should not look like that. Bad girls should be crammed with tattoos and, possibly, not have a few teeth. At Altair, teeth seem to be in place, and we did not find any tattoos. What to say? Men are in danger, that's for sure.
10. PRISSILA PERALES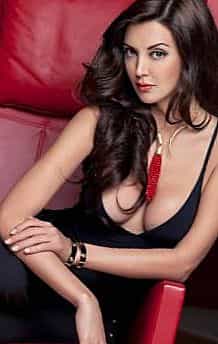 Yes, it's getting hotter and hotter. 33-year-old Prissila was born in Nuevo Leone and won Miss International in 2007. I hear about this contest for the first time, but it still sounds impressive. She also represented Mexico at the Miss Universe 2006. What is also impressive, the more she entered the top 10.
I think she was terribly upset. But hey, Prissila, to be on the list of the 10 most beautiful in the whole universe – it's not so bad. Even before appearing at beauty contests, she won the podium, and now is removed in Mexican TV projects, including soap operas. We do not know what her acting is, but I think she can get a good fee, just standing in front of the camera and convincingly moving her face muscles.
9. GABY RAMIREZ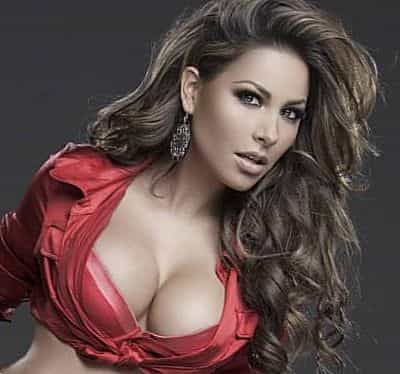 Gaby Ramirez is known as an actress, TV presenter and singer. It was difficult to find information about Ramirez, more complicated than about any of this list. However, she has Instagram, which she actively leads. I wonder why so many people know about its existence? Oh yes. She is hot to the point of indecency. Perhaps this is the reason.
Gaby has a great body. She is one of those ladies who can build a career, just looking nice, do not get me wrong. I am sure she is beautiful both as an actress, as a TV presenter, and as a singer. All that I talked about is that it's hard to find information about her career. But to understand that it is hot, you can yourself.
8. VANESSA ARIAS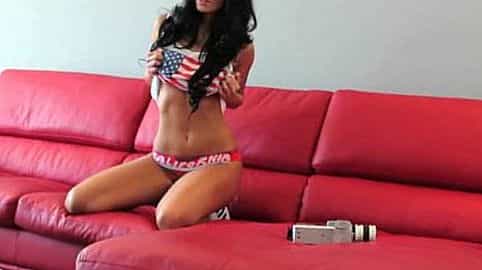 It was also difficult to find information about this lady. While others from this list are trying to adapt to foreign admirers, Vanessa is a Mexican to the core. Her pages on Twitter and Facebook are all in Spanish. I realized that she is an actress and director. But what is easy to understand is how beautiful it is.
Her body is incredible. I wonder if she's from Mexico City? It is difficult to say, in fact. I should have learned Spanish when I had the opportunity to do it. Now I have to look at Vanessa's photos without realizing who she is. But, I think, in the world there are more burning tragedies.
7. LILIANA DOMÍNGUEZ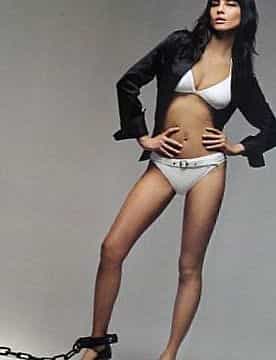 It is difficult to imagine the best in this list, but Liliana is definitely close to this image. This burning 33-year-old Mexican woman comes from Ciudad Juarez. Perhaps it is very difficult to determine this from the photograph, but it is a model. Who would have known, was not it? Just kidding. Few can be a more stereotyped model, more than Liliana.
And it is true that at the age of 15 she was noticed by a model agent and sent to England, where she began her career. She was a model for Kenneth Cole, Dolce & Gabbana, Paco Rabanne, Roberto Cavalli , was shot for ELLE, Vogue, Glamor covers , appeared in commercials for Perry Ellis, Yves Saint Laurent, Sisley. Incredibly steep. I think, with this and Jay-Z, from whom she starred in the clip "Change Clothes".
6. SUHEI ABREGO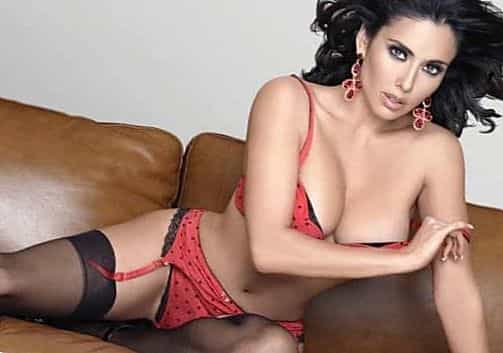 I think you agree that Sukhey looks almost perfect. She has such a face and body that she can force a married man to abandon his wife and rob a local bank along the way from the city. Although, maybe I just imagine. About Sukhei is not so much written, but the photos are full.
She appeared in the Mexican version of Playboy ; I'm sure you do not need to be convinced that she looks awesome there. And I'm still thinking about moving to Mexico. Maybe a little more exploring? I'm sure you'll like her Instagram .
5. ANA CLAUDIA TALANKON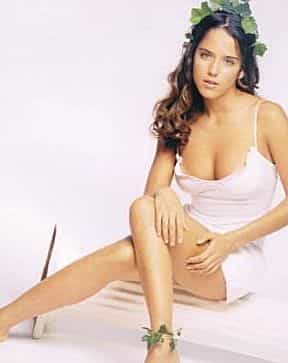 36-year-old Ana has built a successful career as an actress and model in Mexico. She's from Cancun, where she started climbing the stairs to fame. She did a lot in soap operas and numerous films in her native country. Ana had a role in the Nation of Fast Food, a 2006 film where she played a Mexican immigrant, who was forced to work at a meat processing plant.
She also starred in swimsuit ads and even was a model in GQ. Ana appeared in several American-produced films, working in Mexico in parallel. Ana has a more underrated appearance than the others on this list, but this does not make her less beautiful or hot.
4. MARTA IGAREDA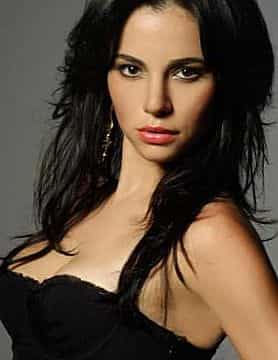 32-year-old Marta is a well-known producer, actress and writer. She was born in the town of Villa-Hermosa, Tabasco. She does what she is meant for: her father is an artist, and her mother is an actress. Her sister is also a pretty successful actress. Another thing that seems absolutely natural – it is incomparable.
And is Marta a traditional Mexican name? I had a girl called Martha, and she looked exactly the same as everyone imagines Martha. Understand as you like. Okay, I digress. Igareda is extremely popular in Mexico. She also often appears in American films. For example, let's take her role in "The Kings of the Streets " in 2008, which also starred Keanu Reeves, Hugh Laurie, Forest Whitaker.
3. BARBARA MORI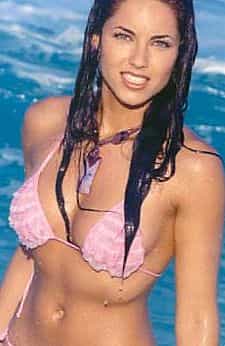 38-year-old Barbara of Mexican descent, but was born in Uruguay. Her family returned to Mexico when she was 12 years old, and they settled … (guess where?) In Mexico City, you're right. She is an actress, model, producer and writer. Barbara has some Japanese blood. And in general, all the genes that are in it, worked very well, creating such a beauty. She has a very successful career in Mexico.
She started modeling business when she was 14 years old, then got a bunch of fame as an actress on Mexican television. She even managed to star in several Bollywood movies. Pay attention to the article 10 of the most beautiful actresses of Bollywood 2015 . Unfortunately, she was diagnosed with cancer, but she cope, and this is very encouraging. It seems that everything she touched turned into gold, and we hope that this will continue in the future.
2. DANIELA DE JESUS COSIO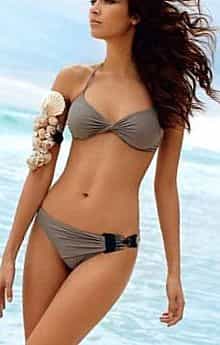 The perfect model – that's what you can say about Daniel. She attracts looks, and she knows about it. 30-year-old Mexican woman already in her teens signed a contract with Major Model Management , a very large modeling agency. She flaunted on the pages of Vogue and Maxim , and on the podium shone in dresses from:
Marchesa,
Guess,
Baby Phat,
Chado Ralph Rucci,
Mara Hoffman,
Jean Paul Gaultier,
Georges Hobeika,
Iceberg,
Marithe Francois Girbaud,
Vivienne Westwood,
Betsey Johnson,
Pamella Roland.
And certainly I'm not the only one who noticed how hot she is. Visit her Instagram if you want to enjoy her life and see her for everyday affairs. She already has an impressive career, and in her 30 years, Daniela has no reason to dwell on this.
1. ELSA BENITEZ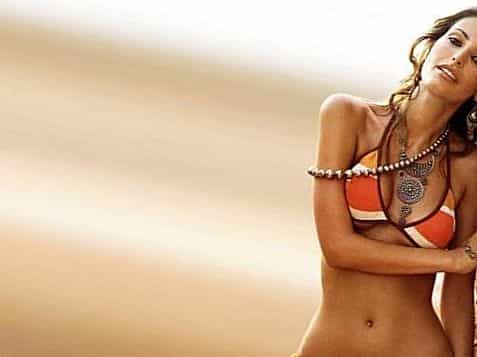 39-year-old Elsa still outperformed all her competitors, although she will leave this list next year. She will always remain one of the hottest women from Mexico. Benitez was born in Hermosillo, Sonora, where she started her career at a young age. She broke into the model world very harshly, quickly hitting the covers of Vogue, Elle, Glamor, Mademoiselle, Harper's Bazaar, Marie Claire .
Perhaps you know it better from photos in Sports Illustrated Swimsuit Editio n. She even got on the cover in 2001. Elsa fully embodies what this article is about: she is exotic, attractive, has an ideal body and is incredibly beautiful. Currently Elsa lives in Santa Monica, California.