Most people prefer to play a wedding on their vacation, to spend as much time together as possible. Some want to celebrate in a narrow family circle, while others want to get indelible impressions of this event.
Planning a wedding is a very time-consuming task, especially choosing a venue. This article will help you decide. We have prepared a list of Top 10 best places to host a wedding in 2017. Perhaps you are interested in the article 10 of the most luxurious Russian weddings .
10. NEW ZEALAND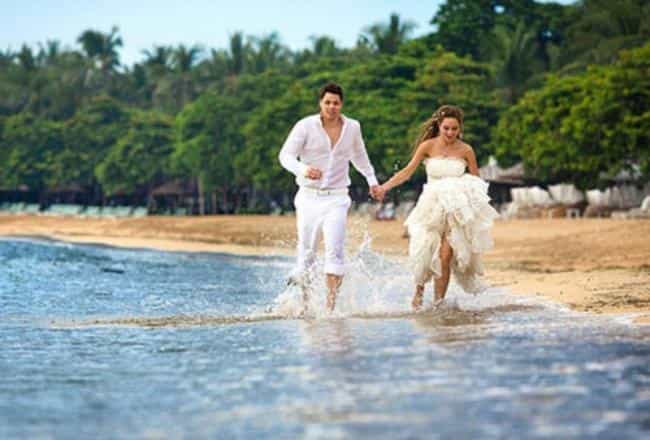 Here you will find many unusual places for the wedding – from a gala dinner in fine hotels to a walk through the beautiful valleys. Regardless of where you want to spend this special day – in church or on the beach, the wedding organizers will bring everything to perfection. Also pay attention to the article 10 of the most beautiful places for a wedding .
9. THE BAHAMAS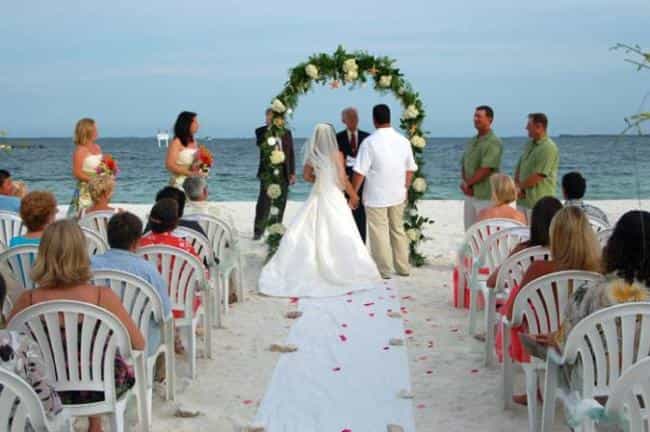 An ideal wedding requires an irreproachable place and atmosphere, and beaches with the purest blue water and sand are definitely a good option. It is full of ancient churches, beautiful gardens and many other endless places where you can utter each other's vows, making the day special.
Abakos, the place of the accumulation of yachts and boats, the most wonderful place for a wedding ceremony in the Bahamas. This beautiful place, surrounded by bars and restaurants, is perfect for a banquet.
8. ARUBA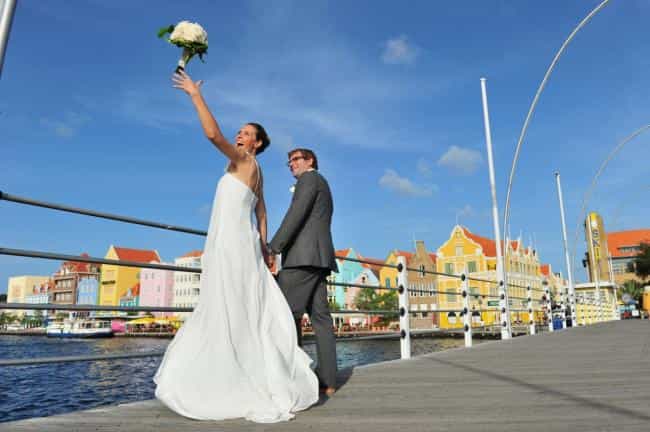 Every year thousands of people come to Aruba to marry. Beaches, national parks, romantic places and magnificent hotels, specially designed for the honeymoon, are waiting for you. Aruba with its many resorts is an ideal place if you have invited friends and relatives.
Each resort has waterfalls, secluded places, delicious food and magnificent views of the sunset. And the wedding organizers will make this day unforgettable.
7. TOBAGO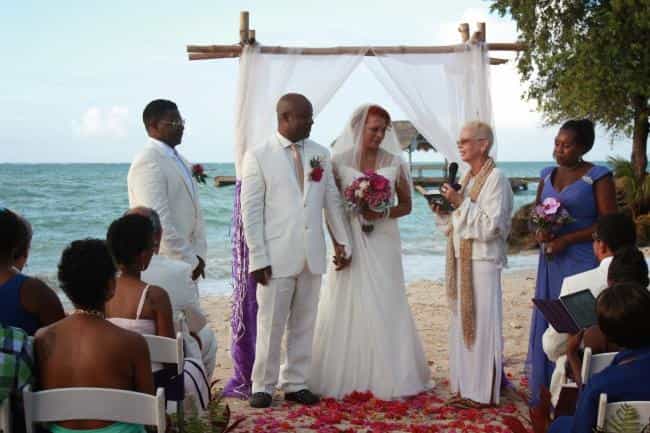 The perfect wedding begins with a perfect dress, delicious food and impeccable make-up. In Tobago, you can meet such organizers, that they devote themselves entirely to the work and diligently fulfill any whim. The peculiarity of your wedding will be emphasized by the beautiful setting, luxurious villas and romantic sunset.
6. MAURITIUS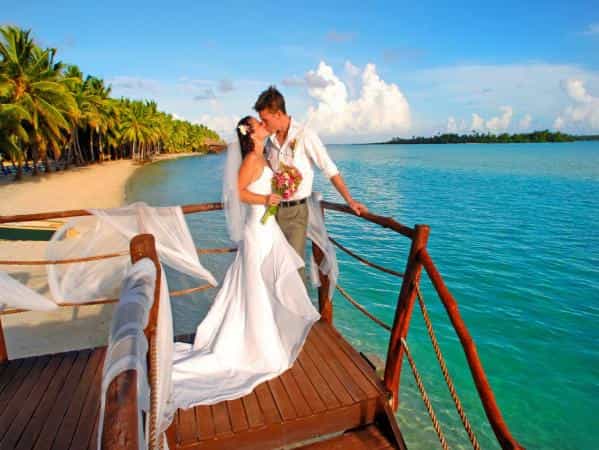 Thanks to the warm tropical climate, magnificent sunset and exotic location, a wedding in Mauritius will become a paradise for you. Regardless of whether the bride and groom want to marry in church, on the beach or on a separate island, Mauritius is an ideal option. For you, hotels and resorts with specially prepared pavilions for on-site registration.
Everyone who once said "Yes", emphasizes the fascinating mystery of these words. One of the places for the wedding can be the garden of the hotel Constance Belle Mar Plage with spacious rooms and a swimming pool, from where your guests will be able to fully enjoy the ceremony.
5. BERMUDA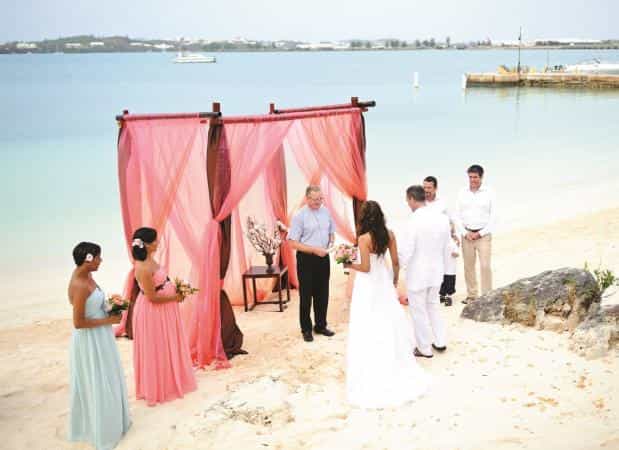 Bermuda is definitely a great place to visit. Over the years they have become popular due to the beauty of these places, botanical gardens, churches and beaches and people have a day here fully planned. You, of course, can hold your wedding ceremony in a fortress, on a beach or a cliff on the beach, but the most unusual and unique place is a cave full of flashlights. This will be the most memorable event in your life. Also, you can swap oaths on the beach, and listen to the wishes of the guests and hold a banquet directly in the cave itself.
4. PUERTO RICO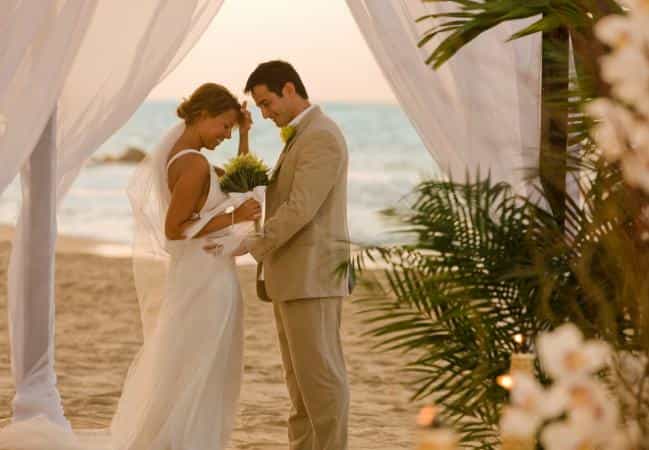 A huge number of places for the festive ceremony, including white beaches, churches, monuments of architecture and charming resorts, you will find here in Puerto Rico. You can schedule a celebration on a separate island amidst delightful landscapes, attractive parks with unusual flowers, bridges and luscious green grass . It's an amazingly fresh atmosphere for your holiday. Puerto Rico has a Japanese-style garden and an elegant Monet-style garden with waterfalls, lilies and plenty of space to accommodate your guests.
3. MAUI, HAWAII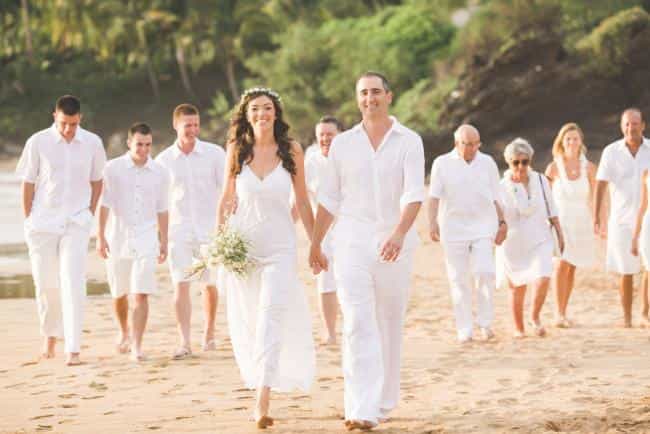 You can always plan a wedding in Hawaii, where there is always great weather, tall palms and amazing beaches. Hawaii is a place to start a new life. The Hawaiian Islands consist of six aesthetically attractive islands, so the choice will be difficult.
Maui is the most romantic of them with delightful beaches, extraordinary hotels and resorts. Carrying out a wedding ceremony on the island of Maui will be a really wise decision, as here they prepare the best food and are full of space for guests.
2. SCOTTSDALE, ARIZONA

Romantic marriage is everyone's dream, and in Sassi it will become feasible. This is one of the most wonderful places for a ceremony in Arizona. Thanks to the stunning view of the mountains, magnificent sunset and divine weather, the desire to spend a wedding here will be insurmountable for you. Sassi – an old villa, built in antique style with the most delicious Italian cuisine. There is everything you need, and your guests will be satisfied.
1. COSTA RICA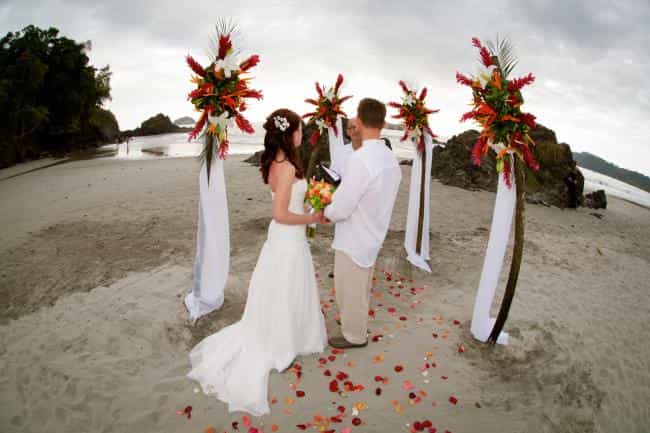 The beauty of nature, romantic places of rest and beautiful beaches with snow-white sand – what could be better than Costa Rica? And experienced organizers, photographers and coordinators will make this day truly unforgettable. If you want to celebrate on the beach, the organizers will prepare the decorations according to your every wish.
Costa Rica has a temperate climate, so you do not have to worry about the heat or cold. Fans of outdoor activities will have plenty to choose from. Walking hiking , surfing, kayaking, snorkeling, horseback riding and not only – everything to start a new life with love.